Dr. Jon Tinkle is a board-certified, licensed Chiropractor serving the Richmond community.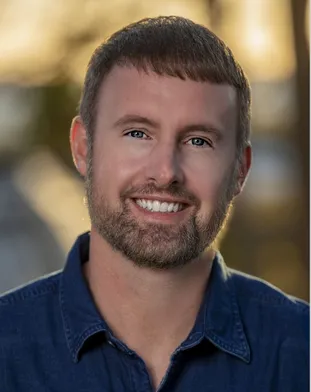 Dr. Tinkle graduated with honors from Ball State University as a pre-med and exercise science major, then attended four years of study at Logan College of Chiropractic in St. Louis, Missouri. He graduated with honors (magna cum laude) in December 2004. Originally from this area, Dr. Tinkle returned to help serve the community upon his graduation from chiropractic school. His wife, Jennifer, is a licensed Physical Therapist who specializes in working with children with special needs. They have three children, Luke, Nick, and Jake, and are members of the Centerville Christian Church.
Dr. Tinkle's path to chiropractic began in high school when he sustained a lower back injury in football. After many failed attempts by traditional medicine to improve his condition, he began seeing a chiropractor and started seeing positive results for the first time. It was then that he saw the benefit of chiropractic in treating the cause of pain, rather than treating the symptoms. He explains, "The thing that attracted me to chiropractic was the fact that I could heal people naturally with my hands by correcting what is wrong with them, rather than trying to mask their pain with medications." He discovered what true health is all about, and is passionate about discovering your true health. "Health is more than just the absence of symptoms, but instead optimizing your body's potential to heal and function properly. Freeing your body from nervous system interference can help boost your immunity, improve your energy levels, enhance your athletic performance, increase your range of motion, and much, much more. Not only will you be out of pain, but your body will be better suited to take on life and to deal with stress and disease."
Dr. Tinkle is a member of the American Chiropractic Association and the Indiana State Chiropractic Association. He is dedicated to providing personalized treatment for each of his patients. Dr. Tinkle uses a "whole person approach." This approach to wellness involves looking for underlying causes of any disturbance or disruption and making interventions and lifestyle adjustments that will optimize your body's function. Using this unique approach, Dr. Tinkle can help you accelerate and/or maintain your journey toward good health.
At Tinkle Chiropractic, you can expect a warm and friendly atmosphere. If indicated by your consultation and/or examination, we take digital X-rays in our office, and Dr. Tinkle will explain in detail the findings from your radiograph before recommending a treatment plan for your specific condition. Dr. Tinkle utilizes several adjusting techniques in his practice, including Diversified, Gonstead, Thompson, Activator, and Cox Flexion/Distraction techniques. This allows Dr. Tinkle to treat a wide range of patients and a number of different conditions. He has seen patients as young as 3 months to 90 years of age. Additionally, he treats patients with special needs and pregnant women. It is never too early or late to start your journey toward good health. Gentle, specific, and effective adjusting techniques, spinal decompression, doctor-assisted and home stretching exercises, physiotherapy, massage therapy, kinesiology taping, personalized nutritional counseling, and custom-made orthotics are just some of the treatment options that you may experience at Tinkle Chiropractic.